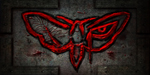 Witch's Curse is the only curse that Mandy will cast on you at the Blood Magic wheel. It, like all Blood Magic spells, has varying strengths of effect.
Weakest Effects:
-1 to base damage
-5% of blood on hand
Medium Effects:
-2 to base damage
-50% of blood on hand
Strongest Effects:
-3 to base damage
-20% of blood on hand
It should be mentioned here that only your blood on hand is affected, the blood in the bank is safe. Still, the bank's fee is 10%, so paying 10% blood to avoid a 5% penalty is simply stupid. It's better to spend the blood immediately on minions - this way it will pay back and keep paying back.
Ad blocker interference detected!
Wikia is a free-to-use site that makes money from advertising. We have a modified experience for viewers using ad blockers

Wikia is not accessible if you've made further modifications. Remove the custom ad blocker rule(s) and the page will load as expected.